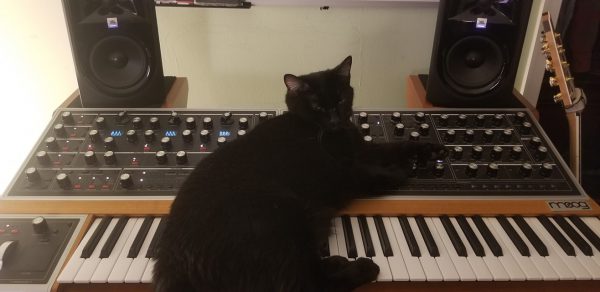 The black cat is proud to own this Moog One synthesizer. From Jon Sellers via Facebook.
Yet again, I forgot to check the scheduling link to see if the room was reserved
Fortunately, Sam Sam and I have a pretty good arrangement for sharing the studio. Merp, however, prefers to drop in unexpectedly – but we have a good time.
The Moog One is quite an impressive synth for a cat or a human.
Per voice, Moog One offers 3 newly-designed analog VCOs, 2 independent analog filters, a dual source analog noise generator, analog mixer with external audio input,