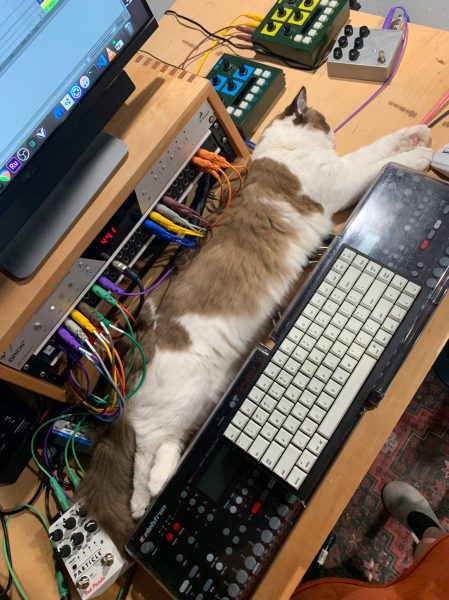 This is not Big Merp. It's our friend Valentino, who has found a nice napping spot between the Elektron RYTM and Octatrack and the computer (with an Orion interface). We also see a Red Panda Particule pedal.
Via Patricia Wolf on Twitter.
Had to unplug the RYTM + Octatrack because that's where he wants to sleep right now.
As the late great Serena Toxicat said, "A cat does what a cat does" 😸
You can see more of Valentino's appearances on CatSynth via his tag.