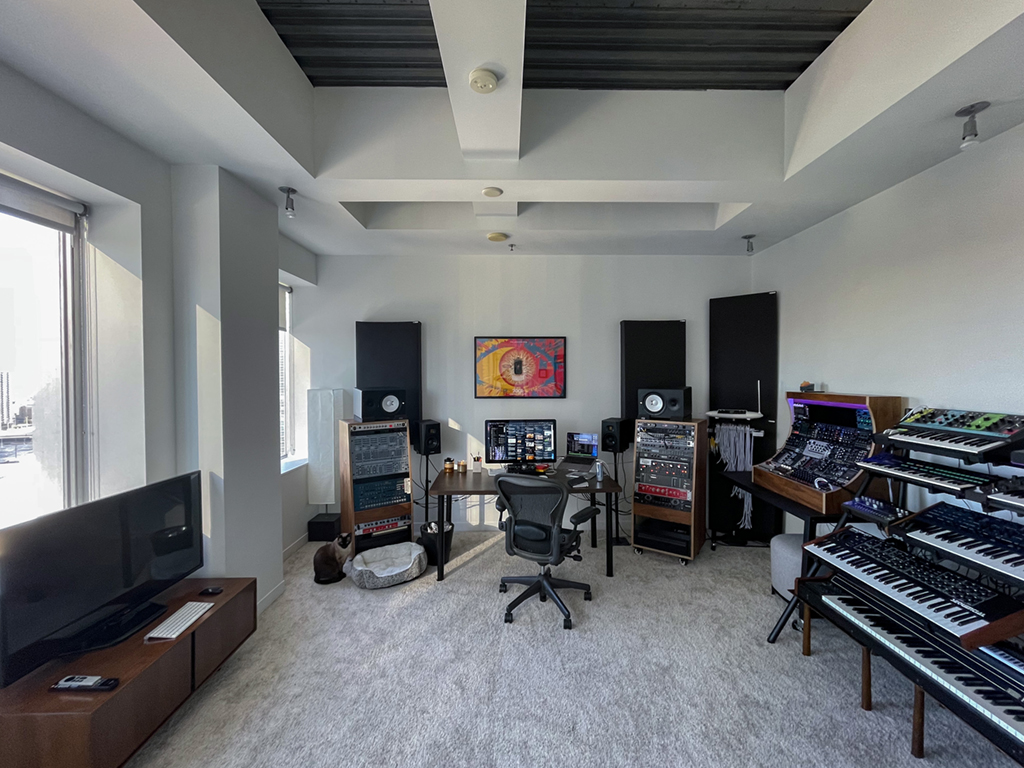 A spatious studio space with sundry synthesizers, including Sequential, Moog, a modular, and more. Of course, no studio is complete without a cat, and a cat bed. I really like how open and light the space is.
From @CoryKilduff on Twitter.
Current digs/home office/studio & cat
We at CatSynth can certainly relate to that description.