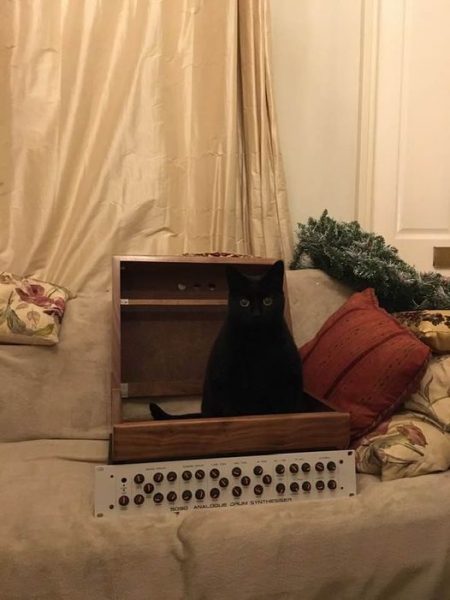 Jet sits somewhat stealthily inside a Ross Lamond VCS3 cabinet. In front, we see a 9090 Analog Drum Synthesizer. From Keith Winstanley via Facebook.
The 9090 is a DIY kit based on the legendary Roland TR-909 drum machine. The original site is here, and there is still an active Facebook group about them. You can find fully build versions there as well as on Reverb, etc.
You can see Jet's previous appearances on CatSynth here.