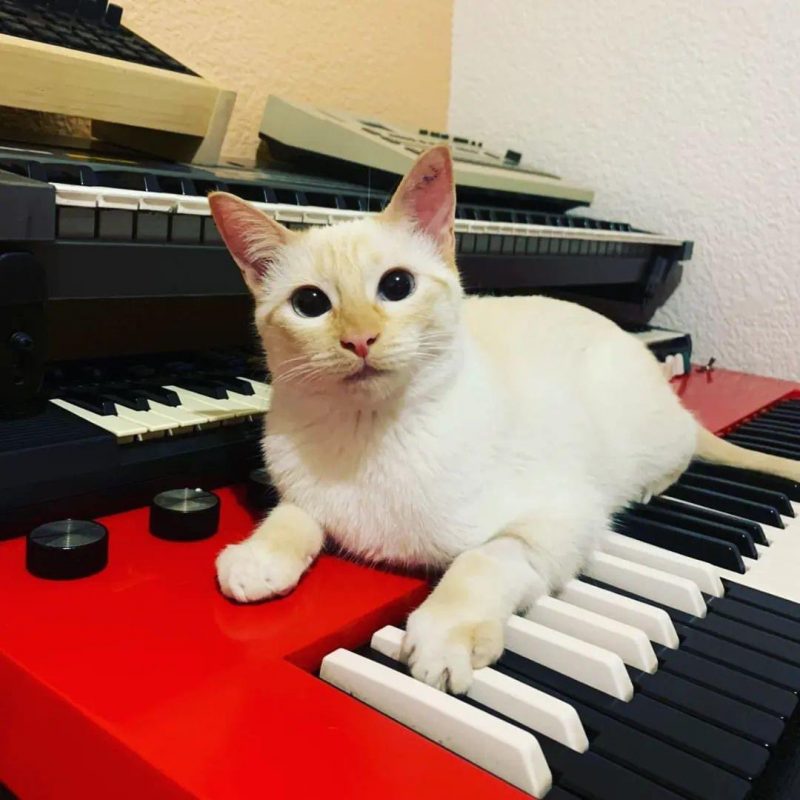 Shiro Poses adorably atop the red Yamaha YC20 organ. We also see two Casio SK-1s, a Roland JX-8P, and a Roland TR-707 drum machine.
From Héctor Genis (@hdgenis) on Twtitter.
If Shiro's collection of instruments looks familiar, you would be correct. It is the same set that Saruman posed on last week. Siblings Shiro and Saruman live in Mexico City with their human.