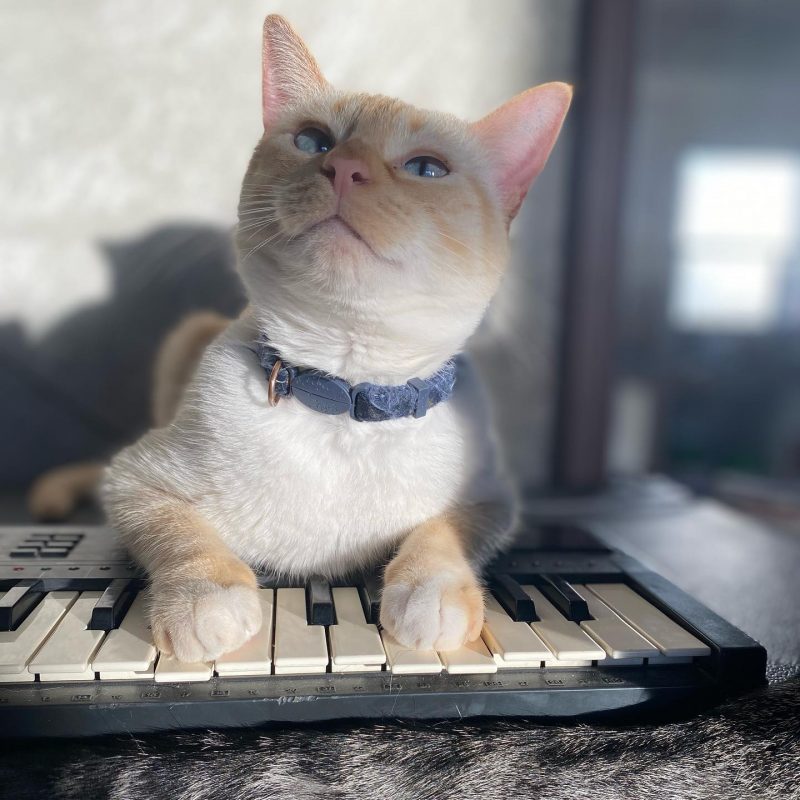 We have a couple of beautiful model shots of Shiro with his Casio SK-8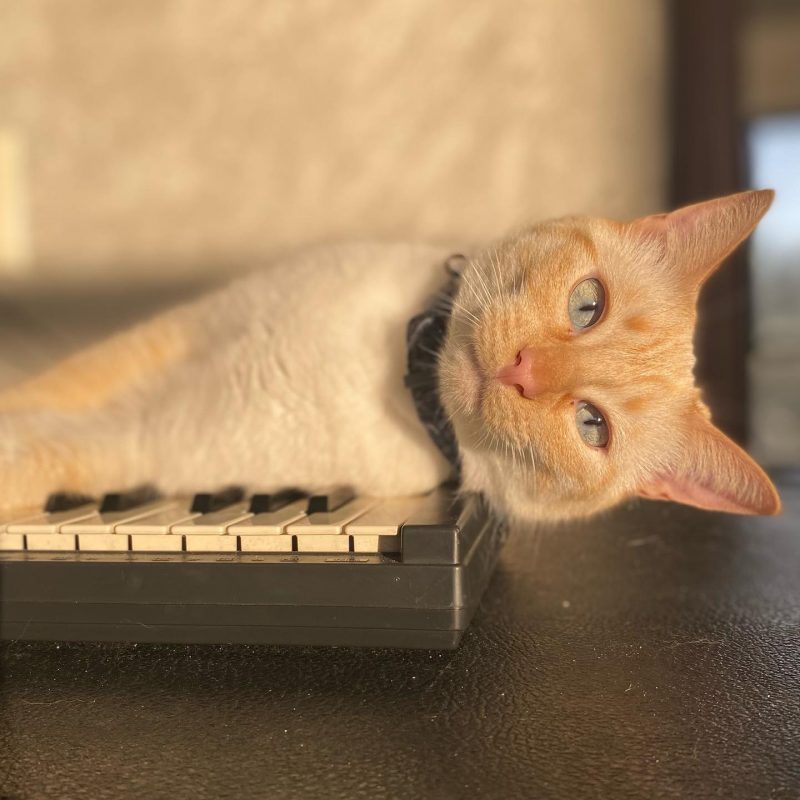 From Héctor D. Genis (@hdgenis)
Shiro feliz con su Casio SK8 creando acordes para nuevas rolitas.
My best effort as translation:
"A happy Shiro with his Casio SK-8 creating chords for new songs"
The Casio SK-8 is one of the rarer members of the SK series. It has similar ROM sounds and rhythms, and a lo-fi sampler. It also has some drum pads, which are a nice touch. It would seem to have been geared toward the educational market, as it has LEDs that light up above the keys. More details can be found here.