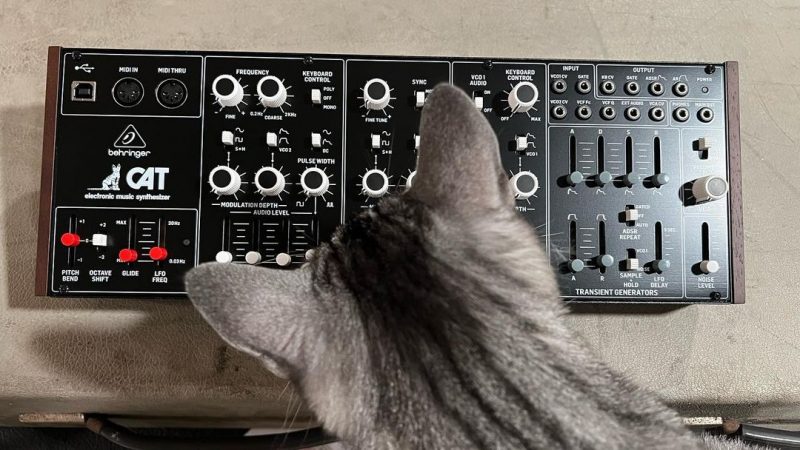 It's always extra fun to have a "CatSynth Pic" with a "Cat Synth". Haku inspects the Behringer CAT, a remake of the infamous Octave CAT. From eriksuperlazy on Instagram.
I suppose it was only a matter of time before this photo happened. And as usual, Haku tried to chew the knobs.

https://www.instagram.com/p/Cqmq5P9uQxx/
We at CatSynth have both the Behringer CAT and the original. You can see our demo/tutorial of the original here.