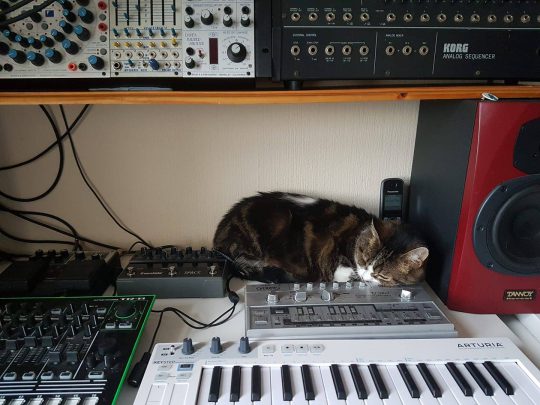 Bonnie has definitely found a nice napping spot in this studio. Submitted by David Lemur via our Facebook page.
Bonnie says: 'More of John Cage's 4 minutes and 33 seconds of silence please Donny'.

We see an Arturia Keystep, Roland TR-8, a TB-303 clone, a vintage Korg sequencer, and even a bit of Buchla in the upper-left corner.