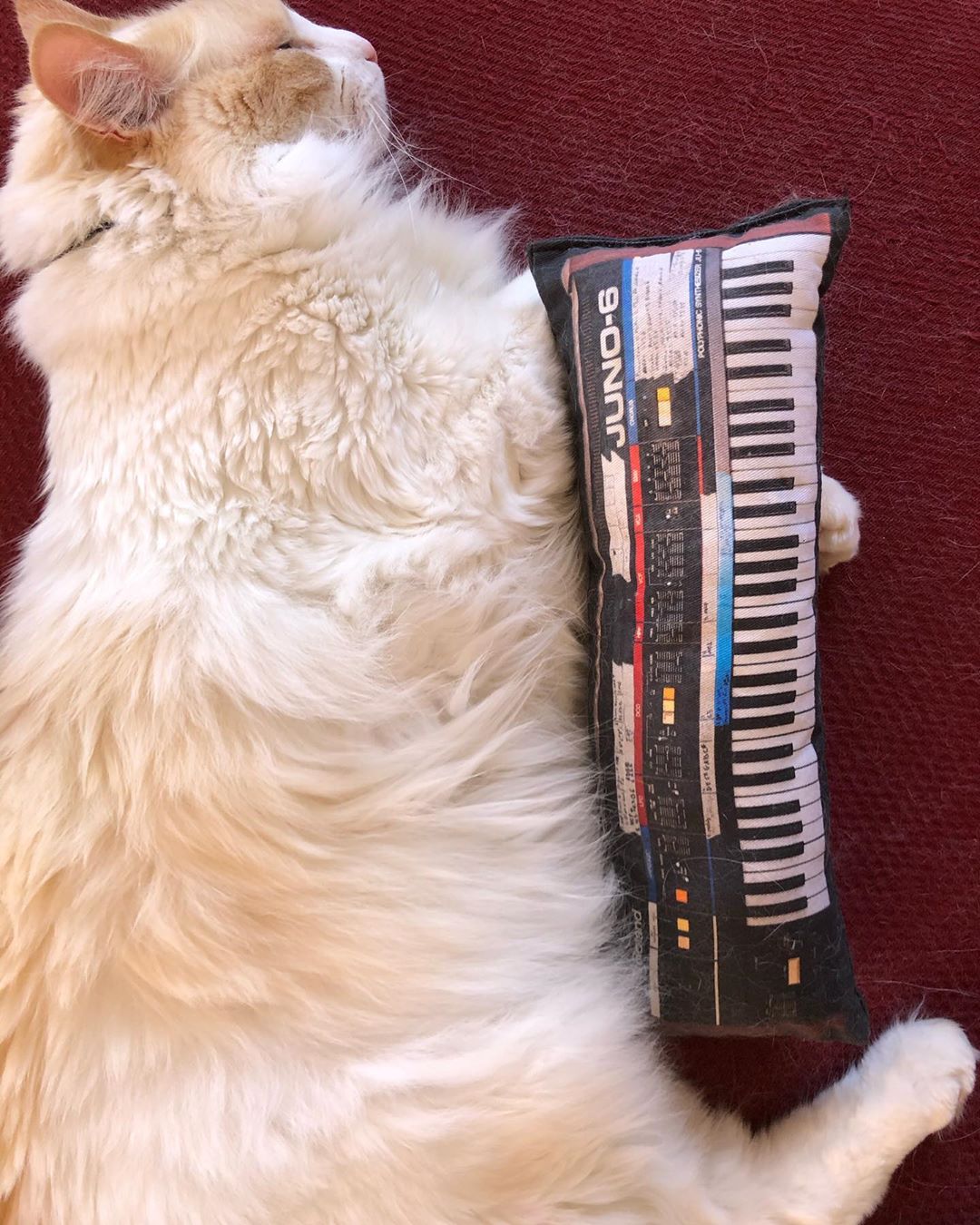 Bill seems to be enjoying his new Juno-6 catsynth pillow. From vintagesynthesizermuseum via Instagram.
Bill on the boat, with his Juno 6. Thanks @catmanofwestoakland for the Juno catnip pillow.

https://www.instagram.com/p/CAq1AAiDOND/
I think Big Merp would love one of these, too 😺
If you can not already done so, please check out this video from our visit to the Vintage Synthesizer Museum.