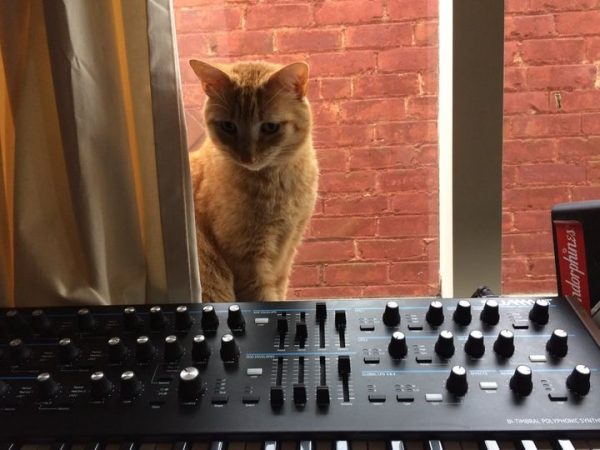 Finnegan seems particularly keen on the Novation Summit today. From Greg Cole (@emptyvessel) via Facebook.
Novation Summit patch design consultation with Finnegan.
I'm not sure what he's so concerned about, should have used the Bandpass filter? Too much FM between Osc 3 & 1? Too much reverb (no such thing)? Not enough saturation?
🙀
We at CatSynth are confident that Finnegan will make this patch sing beautifully.