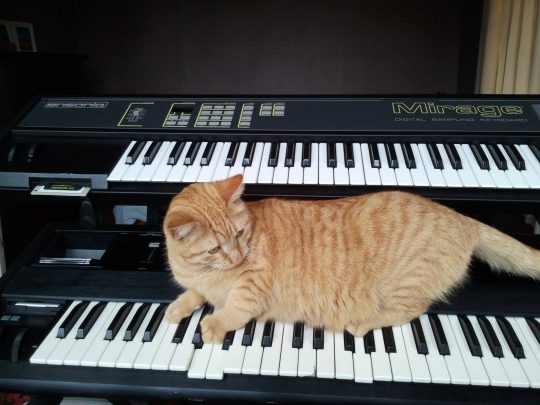 Finnegan shares his latest composition on a pair of Ensoniq Samplers. Submitted by Greg Cole via our Facebook page.
samplers rather than synths but this is Finnegan who spends most days in the studio with me…'helping'.
We at CatSynth are quite familiar with Ensoniq's venerable line of sampling workstations. I got an EPS in 1989, and then upgraded to an ASR-10 a few years later. The latter is still in storage here at CatSynth HQ.