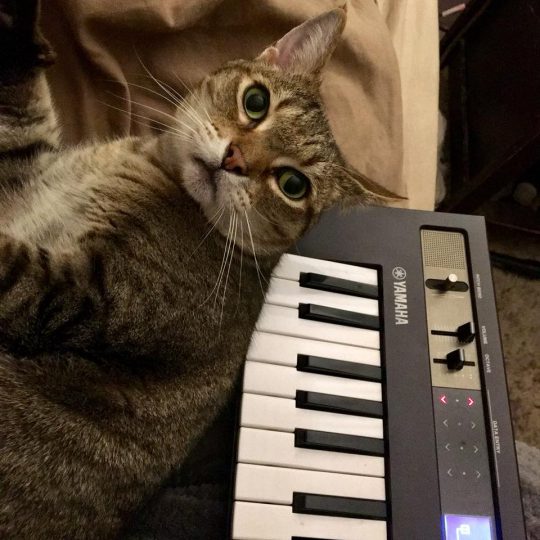 Handsome tabby Eli poses with a Yamaha Reface DX synthesizer. Submitted by Elias Laughton via our Facebook page.
Like Sam Sam and Luna, Eli was a shelter cat.  We always love hearing about shelter cats finding their forever homes.  If you are looking for a new feline addition to the family, please do consider adopting a rescue!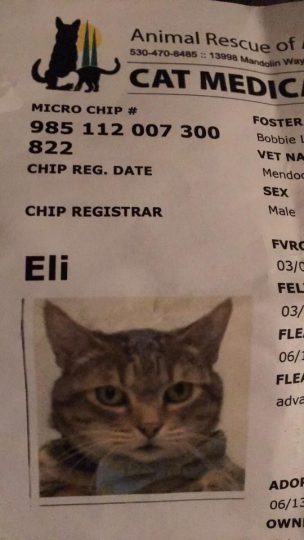 The Yamaha Reface DX is a reissue of the DX line from the 1980s, specifically, the 4-operator models like the DX27 or TX81Z.  It lacks some of the TX81Z's features like alternate operator waveforms but adds some new elements like continuing feedback and each operator.  You can read more about it at Yamaha's official page.