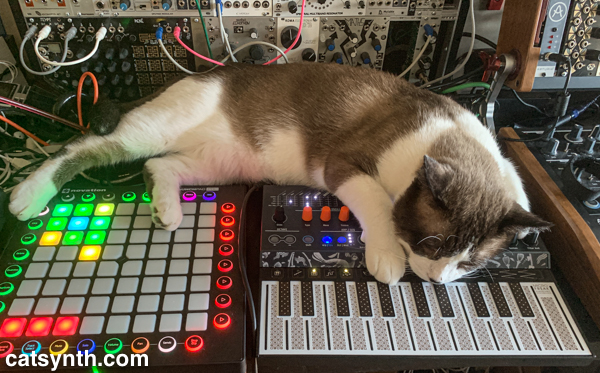 Yesterday afternoon I was practicing for tonight's solo electronic concert at the Make-Out Room in San Francisco; Merp decided that two of the main instruments, the Arturia MicroFreak and Novation LaunchpadPro, would make a great napping spot. Adorable as it is, it certainly made it more challenging to use them.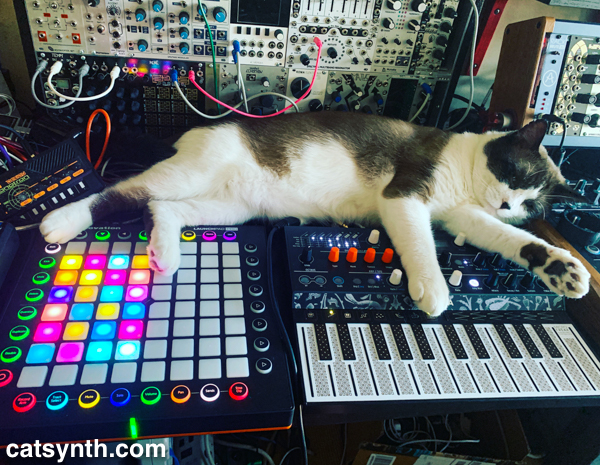 Merp's rear paws occasionally kicked off beats on Ableton Live! while I was trying to do some playing on the Nord Stage EX (off-screen). Fortunately, he did eventually get up and I was able to continue with my preparations.
If you are in San Francisco this evening, please stop by the Make-Out Room to hear me perform several pieces on solo electronics. No cover charge, and close to public transportation. Details can be found here.