It's one of those serendipitous moments that happen in New York. At the end of last week's Ambient Chaos show, I received an invitation from Neb Ula the Velvet Queen to come to LadyJams is a monthly get-together where women get together and perform in randomly selected groups. I loved the idea, and especially the coincidence of this meeting; so on Friday I grabbed my trusty Arturia MicroFreak and headed out on the L train to Bushwick.
The festivities took place at Synesthesia, a gallery and art space in the apartment of Mio Nakai. Amidst objects and curios from the turn of the 20th century – and an old-fashioned bar to match – was an exhibition of sculptures that evoked both a delicate graceful quality and a confounding misplacement of human forms. It was in the midst of this milieu that Ladyjams unfolded.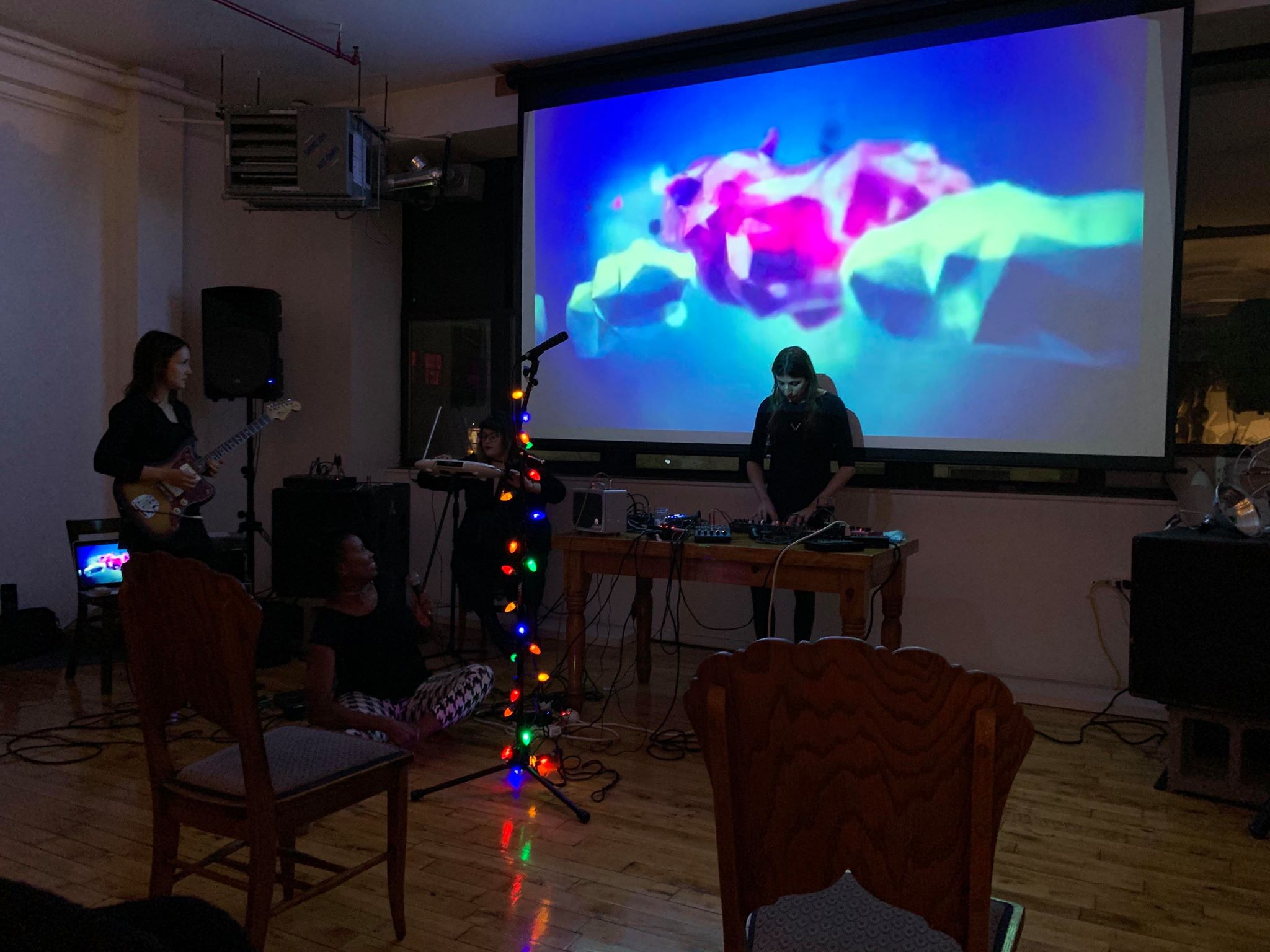 I made some more new friends that evening, including Laura Feathers, Teena Mayzing, and Yana Davydova, who performed on electronics, voice, and guitar, respectively. I performed with them and others over the course of the evening in several miniature improvised sets. You can hear an example in this video.
This truly spur-of-the-moment music, as I had never performed with any of these artists before. The MicroFreak was definitely the right choice of instrument, given its versatility and immediacy (as well as being extremely light). I had some light melodic spacey touches, as well as deep bass pedal tones and various sound effects. I particularly enjoyed a call-and-response with Yana Davydova on guitar – we both were able to match one another's melodic fragments and respond with variations that moved the performance forward. I also tried to choose sounds and notes to complement the words of Teena Mayzing and others during vocal sections.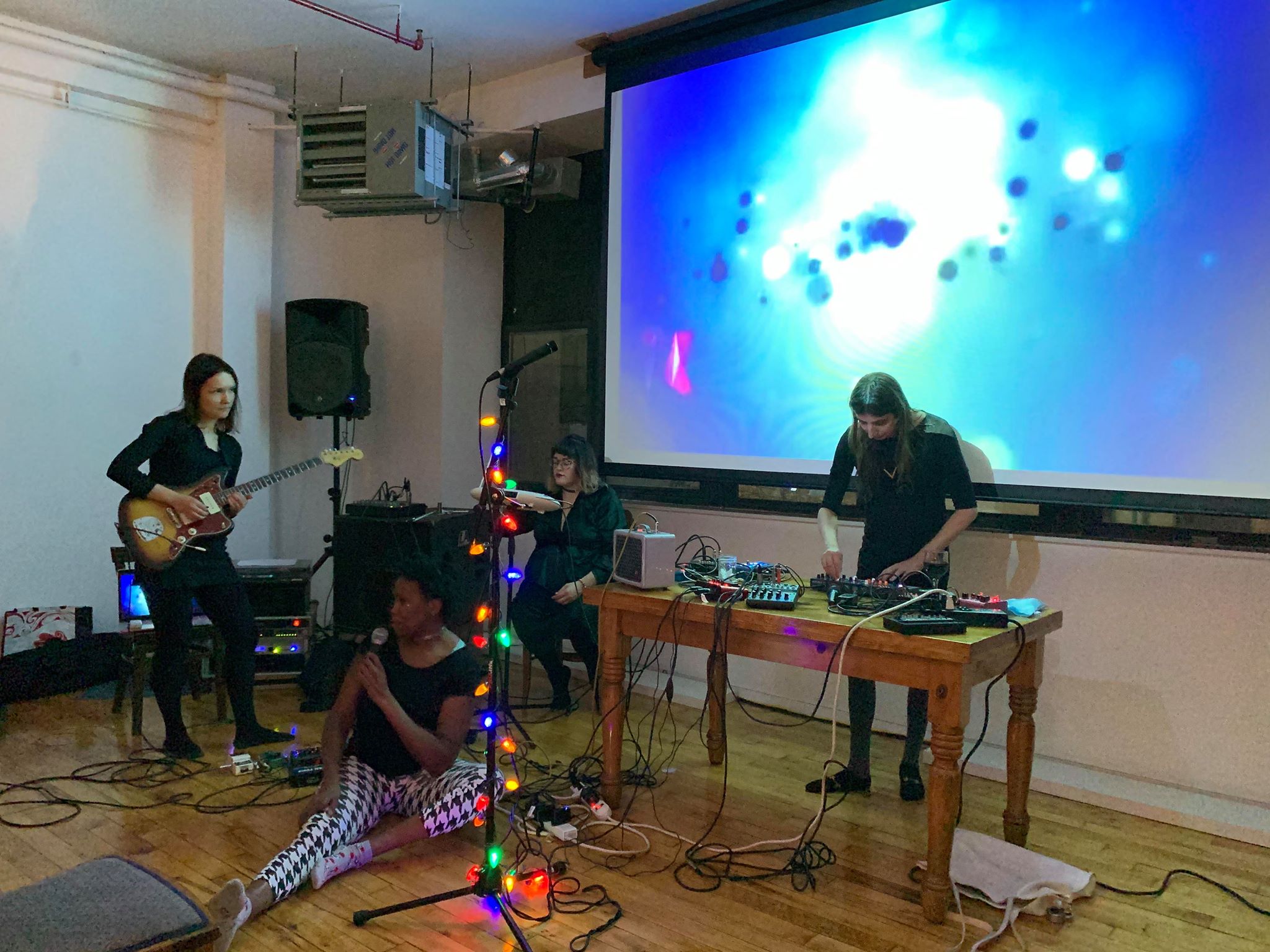 Neb Ula and I also had a chance to perform together, as seen in the photo above and following video clip.
Although New York – and perhaps Brooklyn in particular – is an exceptionally fertile place for an event like this, I am left wondering why not try to do something similar in San Francisco? I certainly know enough women and non-binary performers to make it a possibility, so perhaps it will happen.