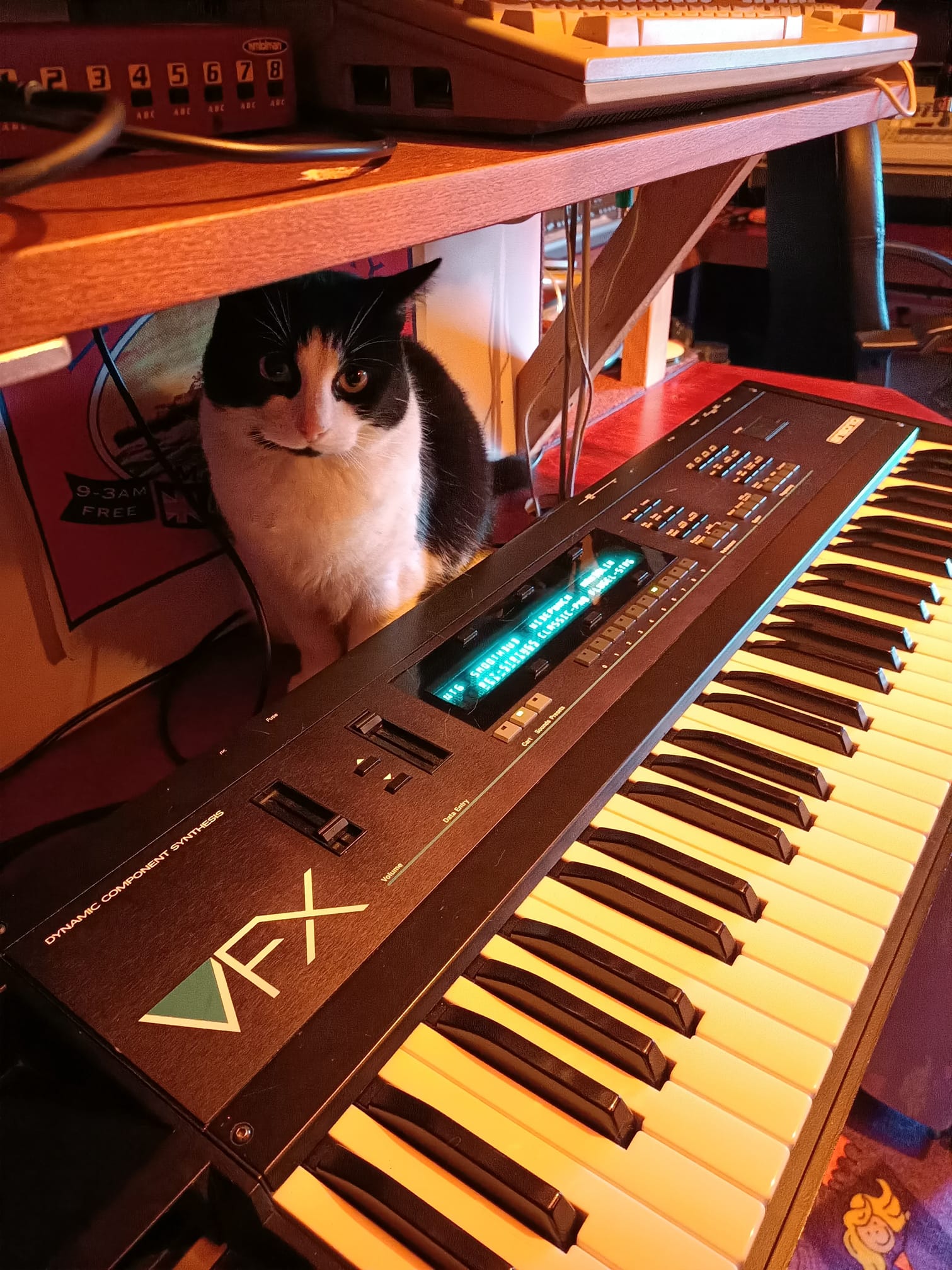 Pinkie has just written a new sound patch on the Ensoniq VFX and she is very proud of it
. Submitted by Edda Jayne Hill via our Facebook page.
She will probably switch on the Atari ST and get a sequence going next
Sounds like a great combination. The VFX was the successor to the Ensoniq SQ-80, a flexible wavetable synthesizer that could achieve complex timbres by shifting through different waveforms, a technique pioneered by the PPG Wave. It was released at about the same time as I got my Ensoniq EPS (as I was very focused on sampling at the time). But the VFX is particularly intriguing now as we are in the midst of a proliferation of wavetable-based instruments.
The Atari ST is another interesting electronic-music artifact from the late 1980s, but that's a story for another time.