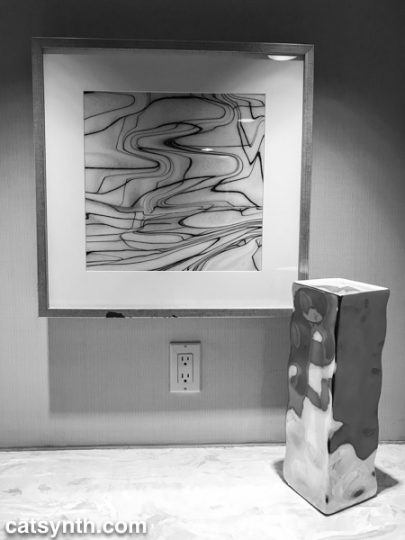 Scene featuring two art pieces in a niche at the Hilton Anaheim while running around between parties and other social gatherings on the last night of NAMM. It was a quiet and arresting tableau amidst the chaos and cacophony.
Some may be quick to deride "hotel art", but these two pieces would look very much at home at CatSynth HQ regardless of provenance.
For more "wordless" fun, please check out our completely wordless latest video.