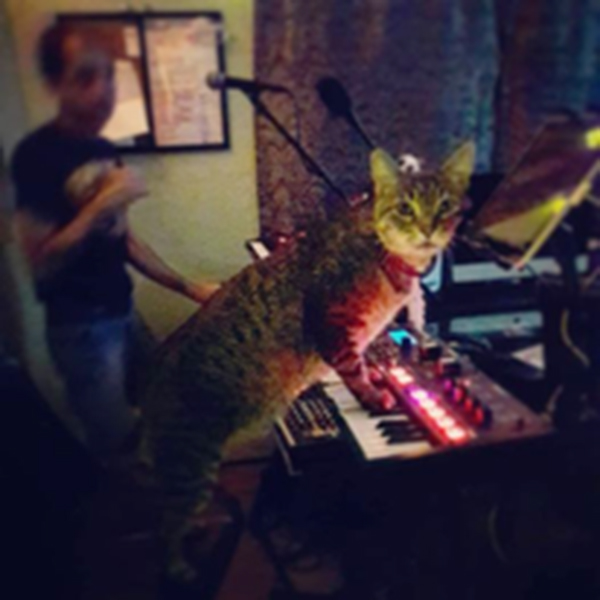 We have some cute pictures of our friend Hookah the Cat playing keyboard. It looks like he is getting ready to sing, too.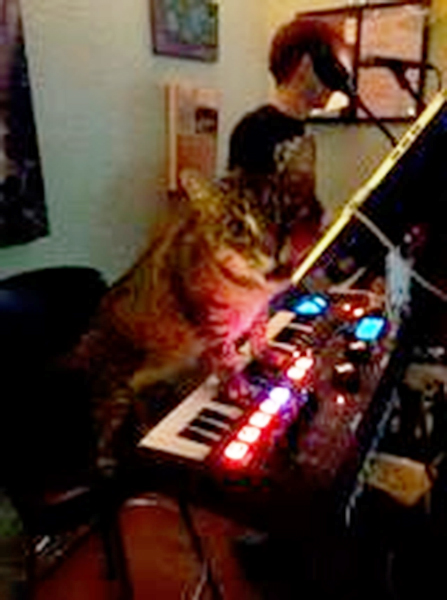 Submitted by Hookah the Cat's human via our Facebook page. You can hear some of Hookah's collaborations with the Lasse Jenson Trio below.
You can also see some of Hookah's previous appearances on CatSynth via this tag.