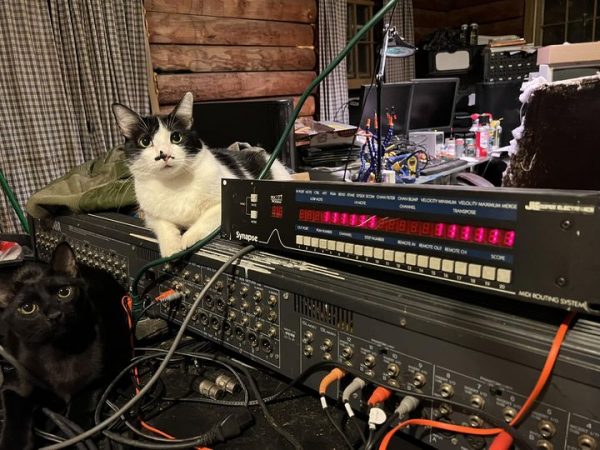 Our friend Ansel poses next to a JL Cooper Synapse MIDI processor. We see one of his fellow cats hiding just below – we're pretty sure this beautiful black cat is Zara.
From Charles Whiley via Facebook.
The JL Cooper Synapse is a MIDI router and processor which can route and merge various MIDI inputs and outputs. It's very similar to the Digital Music Corp MX-8 that we have at HQ, but bigger. I recall seeing the JL Cooper one in brochures earlier on but it was out of my league at the time. Ansel is lucky to have found one, though.