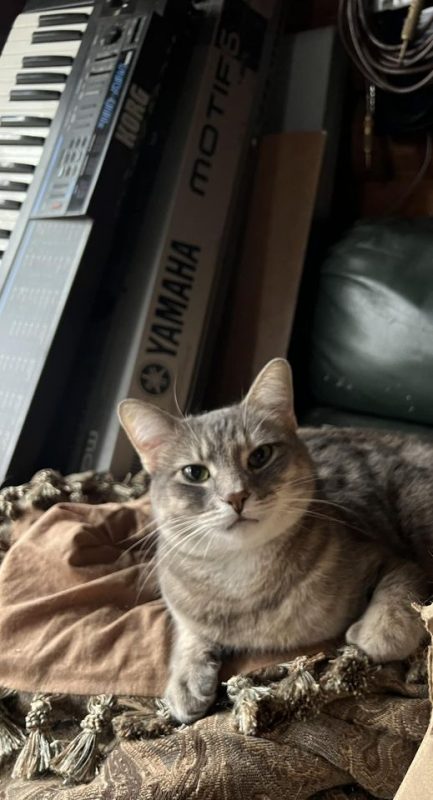 The lovely Olive returns, this time with a Korg DW8000 and Yamaha MOTIF. From Charles Whiley on Facebook.
I have been fascinated for a little while with DW8000. I encountered it back in the 1980s, but it was overshadowed for me by offerings from Yamaha, Roland, and Ensoniq. It came back to my attention a few years ago, and I started looking for an EX8000 (the rack version) – ultimately, I settled on its new successor, the Korg modwave.
You can see Olive's previous appearances via her tag.