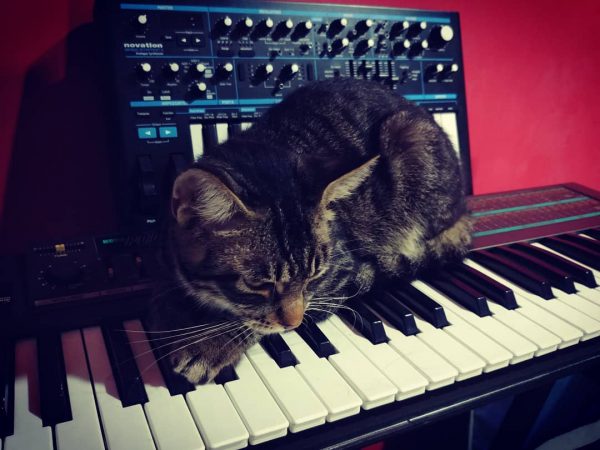 Loki finds the purrfect spot on a Korg Poly 800 in front of a Novation Bass Station. From the thedigitalpurrgatory on Instagram.
Loki the Cat distracting me, once again, just after setting the synths for a jam.
You can see Loki's previous appearances on CatSynth here.
The Novation Bass Station is quite a popular instrument at the moment, an analog mono bass synth in the spirit of Moog past and present, and in someways similar to the Arturia MiniBrute 2 that we use here at CatSynth studios. The Poly 800 is a small vintage synthesizer, a transition from Korg's earlier "Mono/Poly" classic into their instruments of the 1980s. I was actually interested in the later Poly 800ii though never acquired one.