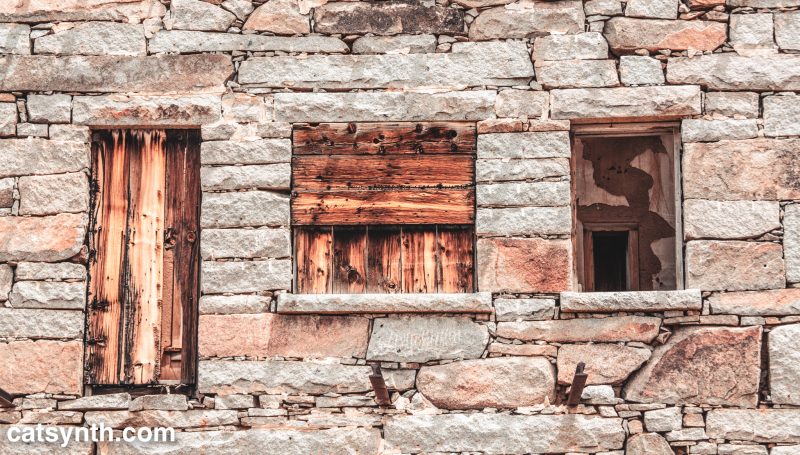 We at CatSynth do like things that come in three 🙂
This is an exterior detail of Stokes Castle in Austin, Nevada. It's a ruin of a castle tower modeled after a similar one in Europe.
A wider shot of Stokes Castle appears about midway through our Episode 500 video (published yesterday).