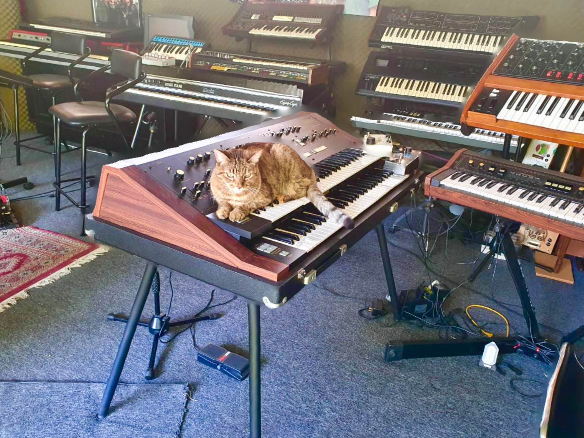 This cat holds court in an impressive collection of vintage synthesizers and sits on a Yamaha SK50D. We also see a Yamaha CP10, a Moog synthesizer, an electric piano in the back, and more! From Sai Barker via Facebook
She is enjoying the vintage synths. Happy Sunday! Greetings from Mexico.
We at CatSynth are also enjoying all the vintage synths. If you can identify any of the others in this photo, please let us know in the comments.