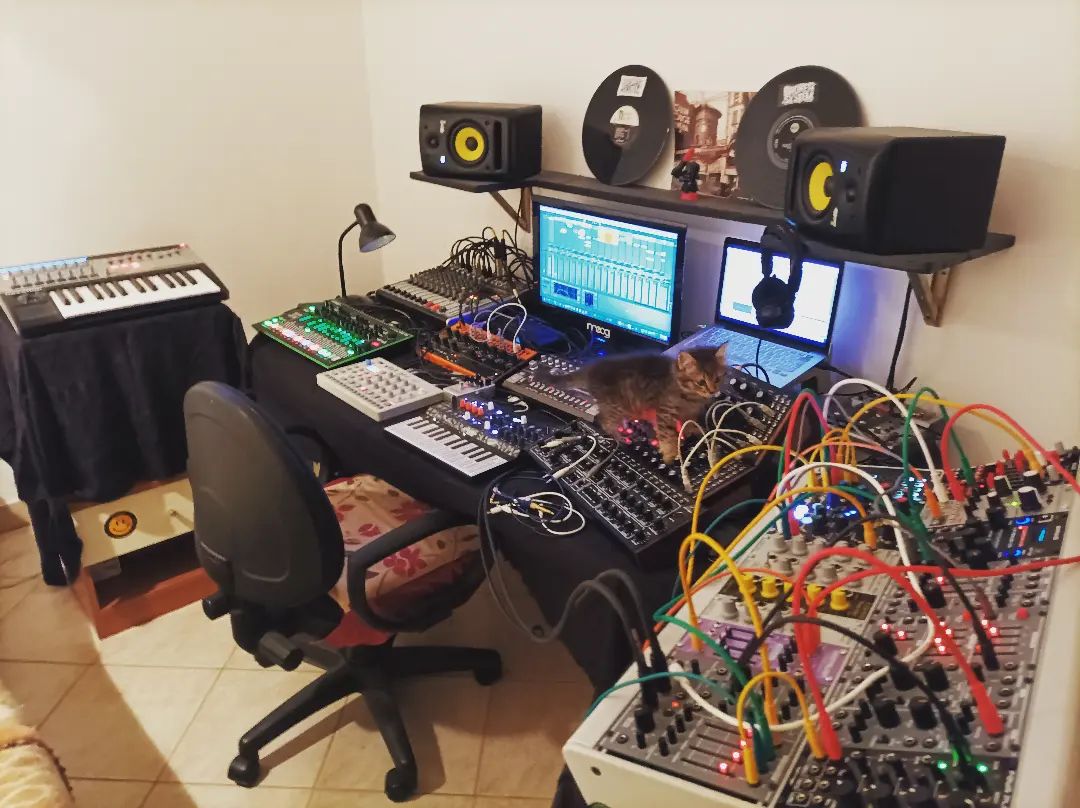 Sissy Albert Moog sits in the middle of a studio; quite appropriately, she sits atop a Moog semi-modular unit. We also see an Arturia MicroFreak, and offerings from Roland, Behringer, Dreadbox, Doepfer, Tiptop Audio, Elektron and more.
From nice_off_1 on Instagram.
My Home Studio (in progress) with Sissi Albert Moog 😺😊
We at CatSynth think the studio is coming along quite nicely.