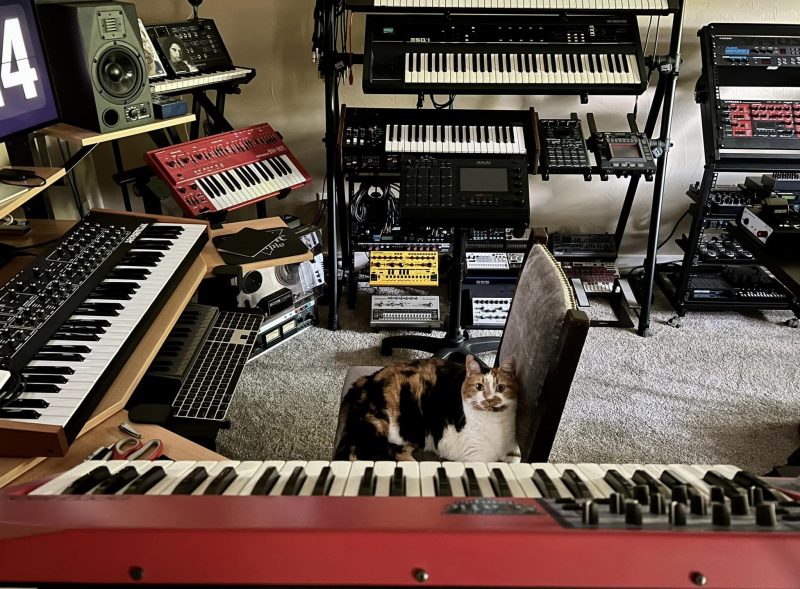 Persephone (aka "Mewskers") is in the command chair of her very impressive studio. This studio is also used by our friend Rob Robinson and his industrial/noise/EBM project Order of the Static Temple (where we found this photo).
In front of Persephone is a Nord keyboard, to her left is a Sequential synthesizer, behind that a venerable Roland SH-101. We also see offerings from Behringer, Akai, Korg, and Ensoniq!
You can see more of Persephone via her tag.