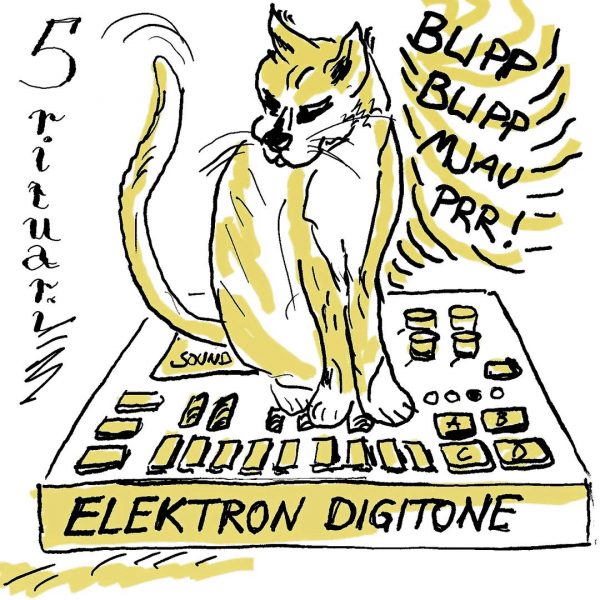 Today we have an illustration featuring a cat playing an Eketron Digiton. From plastichelmet on Instagram.
#rituari2022 ger idag drömdjur. Det blir givetvis #catsynth. Jag har köpt en begagnad synt idag men får fortsätta drömma om det som många andra med synthar har – en katt som vill vara med i ljudskruvandet. Livet är orättvist för oss kattallergiker.

https://www.instagram.com/p/CZnGv8Vq-4G
Translating from Swedish to Googlish:
#rituari2022 today gives dream animals. It will of course be #catsynth. I bought a used synth today but can continue to dream about what many others with synths have – a cat who wants to be part of the sound crew. Life is unfair to us cat allergy sufferers.
This appears to be part of a series of illustrations every day this month. And cat allergies are indeed a curse.