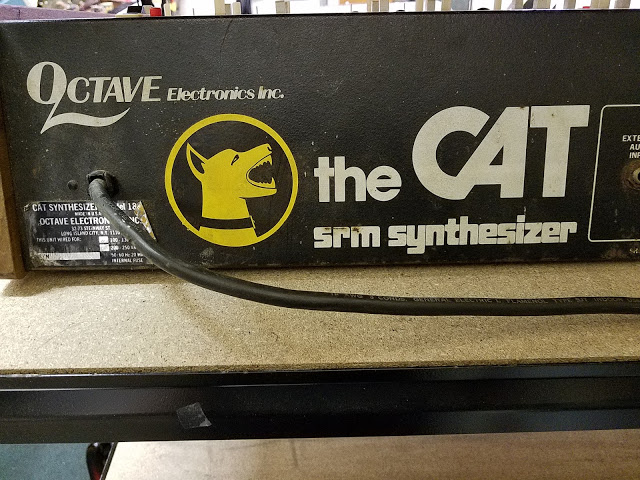 Well, that's quite an interesting pairing: dog sticker barking at The CAT – specifically, an Octave CAT synthesizer.  Seen on matrixsynth.
This one recently came in to Thesis Audio for restoration.

"We took in an Octave CAT for restoration the other day that had this sticker added to the back. I like it!"

Anyone know what the source of the sticker?
I believe this is only the second time we have featured a dog in a synth in over twelve years.