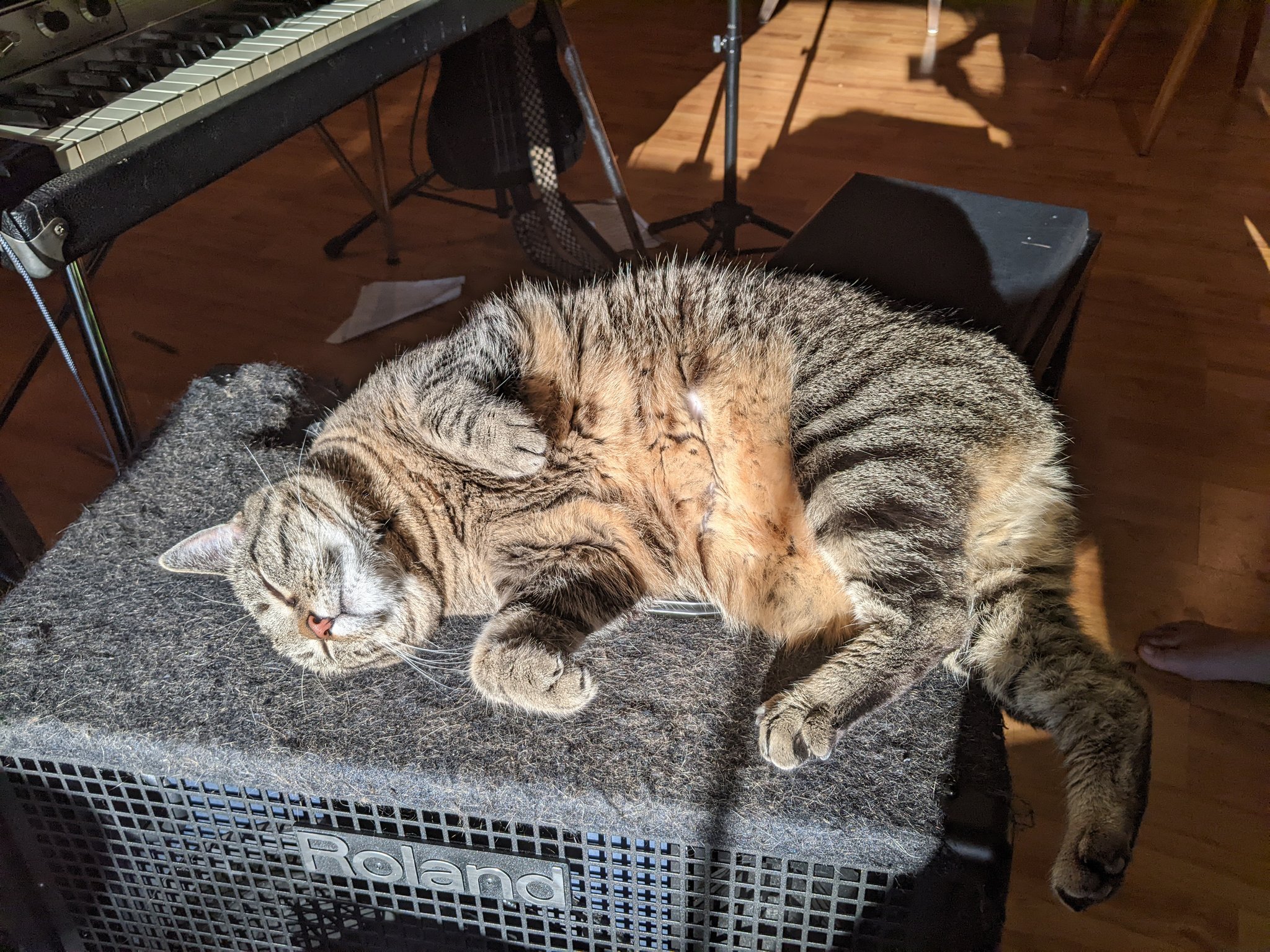 Goonbug (aka "Goombub") has found a nice patch of sun on this Roland amp. We see a keyboard in the back that appears to be a Rhodes stage piano. It is clearer in this photo.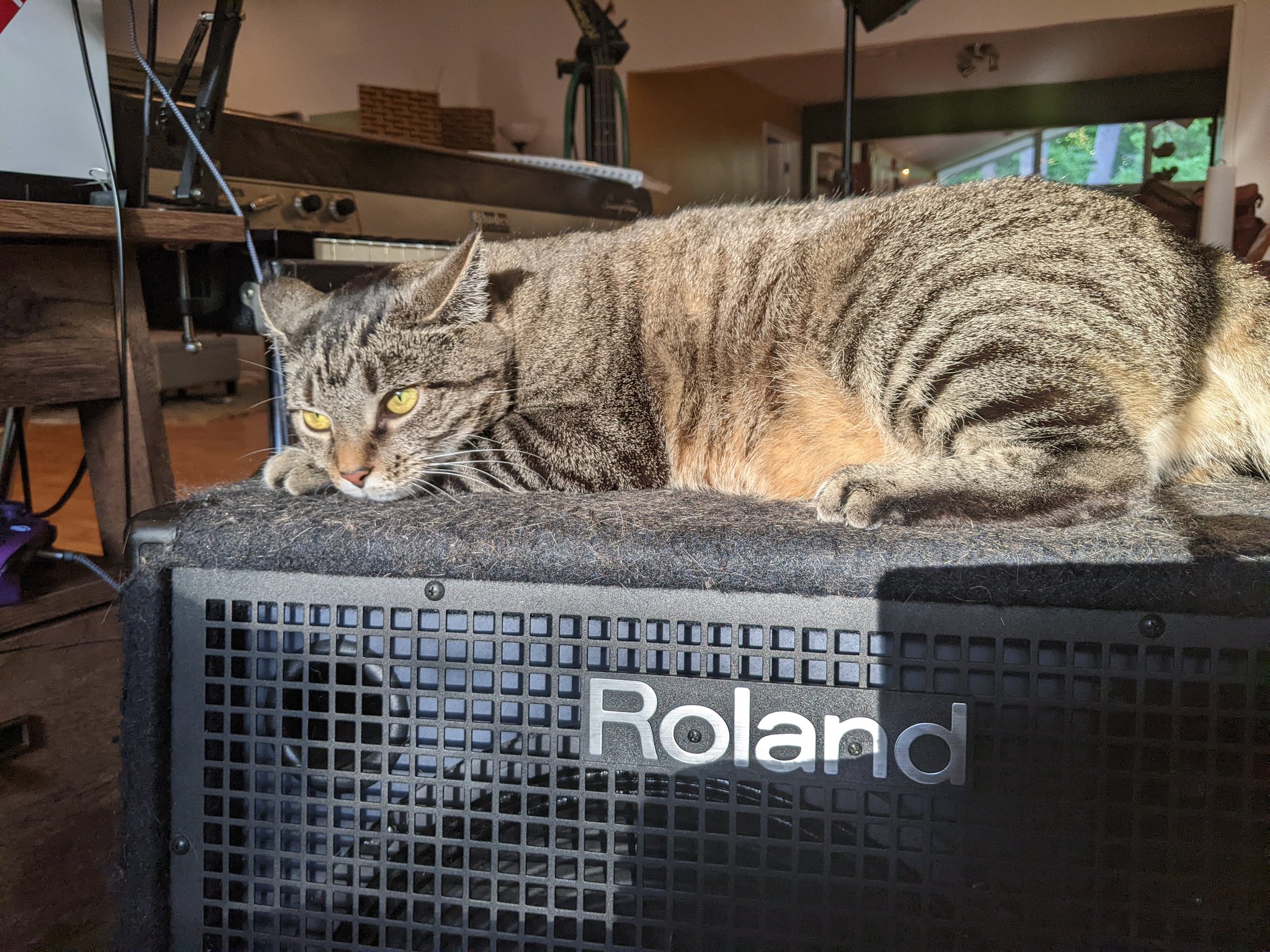 While not technically a synth, the Rhodes electric pianos are among my favorite instruments and definitely an important part of any keyboard studio.
From @DuderDudre on Twitter.