We at CatSynth love traveling and exploring our adopted home state.  This includes day trips from the Bay Area as well as longer adventures.  But one thing remains a bit of a challenge.  For much of the state, the main highways are primarily north-south, with very few east-west routes.  One chooses one of the long-haul north-south highways, California 1, US 101, I-5, California 99, or US 395 and is pretty much locked in with only a few options for efficiently traveling east to west.  There is I-80 in the middle north, California 152 or California 46 from the coast through the Central Valley and California 58/I-40/I-15 further south.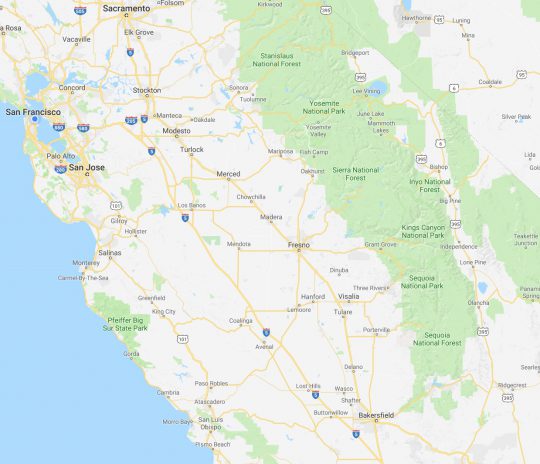 North of Sacramento, east-west travel becomes even more difficult, with routes like California 20 and California 299 being relatively rural and windy for much of their length.  The end result is that most of our trips – especially single-day trips heading north – are forward and back along one of the main north-south routes unless we have extra time or necessity to use the smaller east-west roads.

This north-south bias can be seen in an almost self-similar way when zooming in on the extended Bay Area.  South of San Francisco, there is California 1, I-280, US 101, I-880, I-680 and then not much at all until one gets to I-5 in the Central Valley.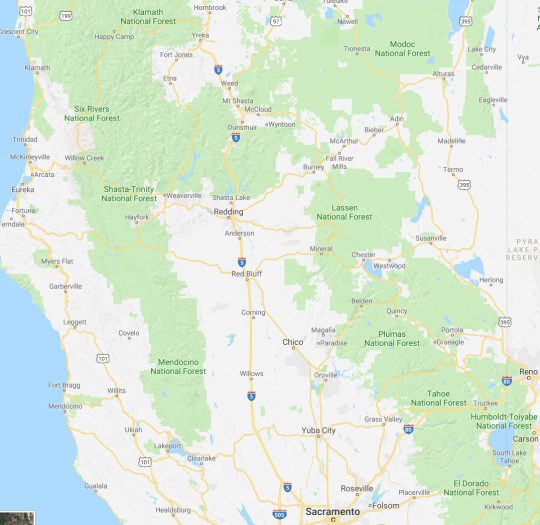 In the North Bay and wine country, a similar pattern appears with CA 1, US 101 and CA 29, with another large gap until I-505 and I-5.  We have made use of east-west roads like CA 128 to get between them as in our recent wine-country trip that featured Elsie the Library Cat.  But this is a long detour.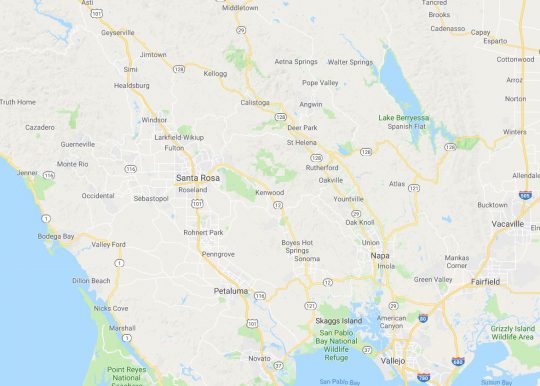 This north-south axis may be frustrating at times (especially the further north one gets), but there is nothing particularly sinister about it.  It's all a matter of Calfornia's geology.  The interface of the Pacific and North American plates that give us our reputation for earthquakes also lead to long bands of north-south mountain ranges and valleys.  The Sierra Nevada may be the most dramatic, but it is only one of several that form vertical stripes, with the Central, Sacramento, Salinas, and Napa valleys in between.  The San Francisco Bay can be seen as another such valley in a way, with shallows bounded by high hills running north-south.
The exception to the "north-south rule" can be found south of the San Gabrial mountains and into the desert.  From Los Angeles and San Diego, one can easily travel east-west to the desert towns and to the Arizona border on I-10 and I-8, with a network of other east-west freeways in between.  It is definitely a different experience traveling down there once one gets over the Grapevine or the Tehachapi Pass and into the southern realms.  As for the rest of the state, there is no escaping the geographic reality, so it is best to embrace it, and even enjoy it.