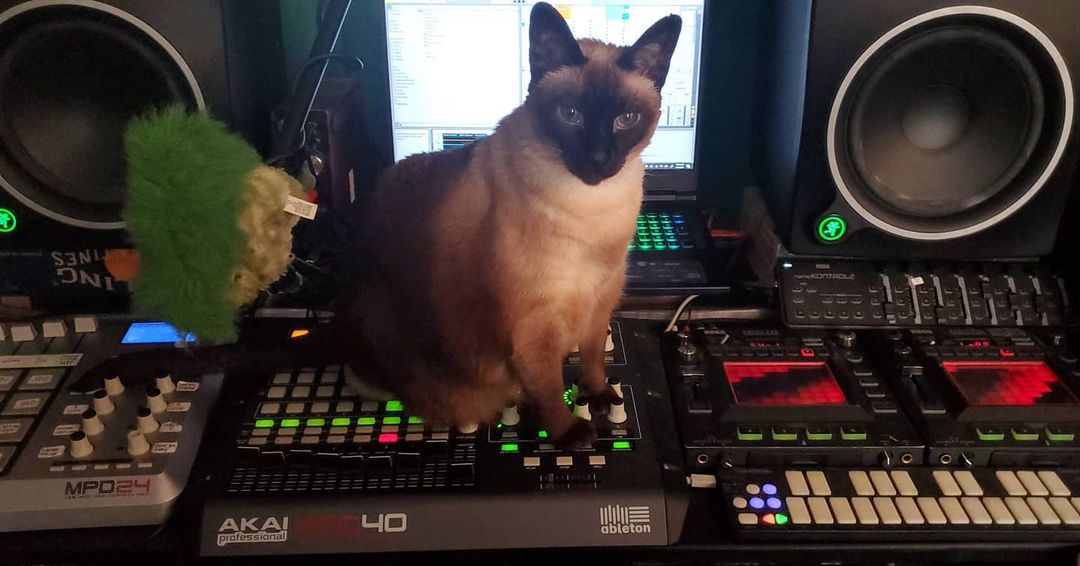 This beautiful Siamese cat is holding court in a studio featuring an Akai APC40 controller (for Ableton Live), a pair of Korg Kaoss pads, and a Keith McMillen (KMI) QuNexus controller. And that appears to be a dead furby next to the cat.
Submitted by sgt.dingo via our Instagram.
Eat your heart out, @catsynth 🙌🙌😆🎶🎵🥰❤️😻

Yes, that's a Furby pelt pop filter.