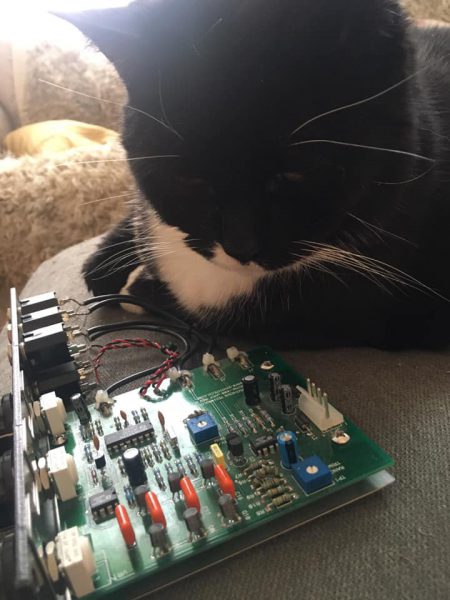 Our pal Milo is inspecting an MOTM 490 filter that has been modified by Keith Winstanley.
It looks like Milo is falling asleep on the job 😸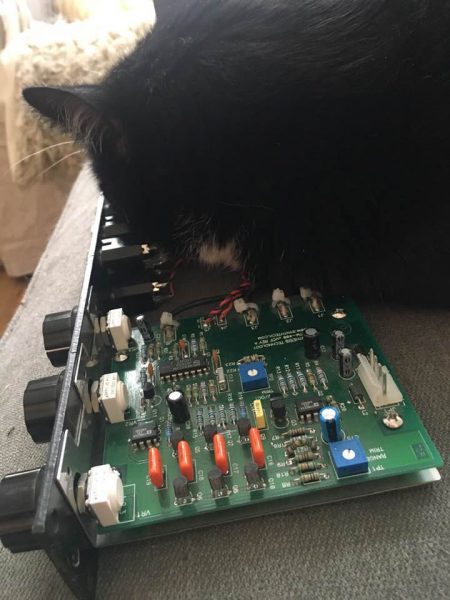 The MOTM 490 is a lowpass ladder filter designed to sound like classic synthesizers from the 1970s – or as Synthesis Technology puts it, "that synthesizer sound". You can hear some demos on MOTM's site.