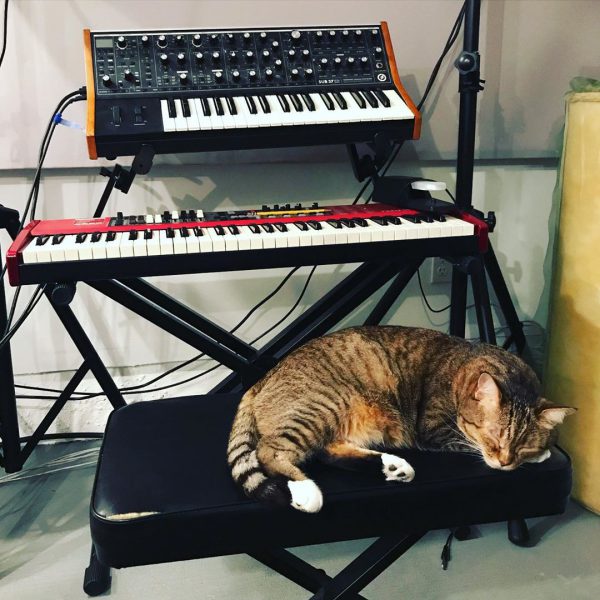 A pic from the studio of our friend and collaborator Bill Wolter. His cat naps in front of a Nord Electro and Moog Sub 37.
Studio buddy. She's my friend until I start playing drums.
Our cats are used to all sorts of crazy loud sounds emanating from the studio, but I suppose live drums is something altogether different from a psychoacoustic perspective.
You can see the many other posts on CatSynth featuring Bill here.