The weather is dreary and we at CatSynth are tired. So the best thing to do is curl up and relax.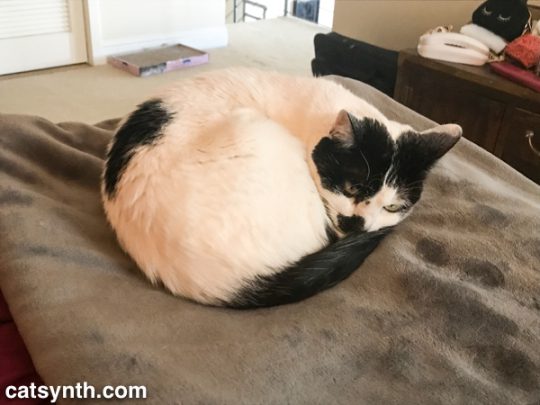 There is a lot we can learn from Sam Sam's example of napping in the face of fatigue or cold.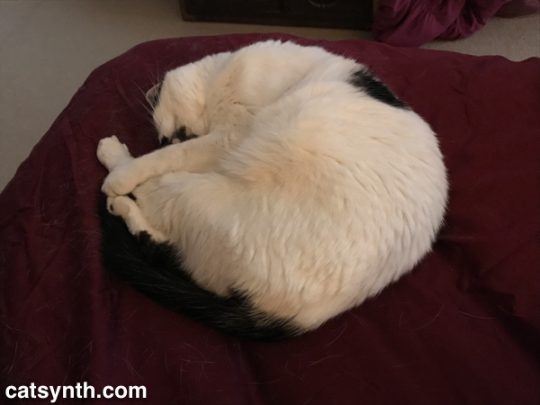 Today I am more tired than usual, but for good reasons. We had a successful Pitta of the Mind show last night. It was all new pieces and the performance went off without a hitch – except for my psychedelic lighting unit not switching on – but we ran with it and had a great audience experience. Today, we simply take it easy and figure out what's next.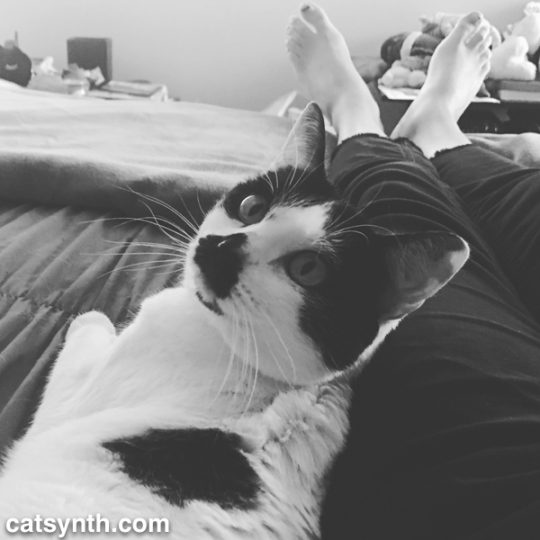 This is the goal, other than exercise, mental exploration, and creative pursuits. There is another performance tomorrow (an improv duo), but other than that we should be largely on our own. Something I think Sam Sam appreciates.
We hope you all have a good weekend, wherever you are, whatever you do, and however the weather is treating you.